What is Oyo Dance Company?
A professional contemporary dance company committed to providing motivation and education in the arts of dance.
Go toContact
Contact
To speak to a member of our team, find out about our events, or plan to visit us.
Motivation Education Commitment
Oyo dance company is a non-profit arts organization committed to providing a professional dance environment for talented, motivated, and select dancers. The Company promotes appreciation of the performing arts through public performances and outreach, and serves as a cultural steward for the art of dance. Oyo engages diverse communities in artistic dialogue through learning opportunities and collaborative performances, and strives to maintain a diverse repertory through work with guest choreographers, master classes, and technical workshops.
Our Company
A new and innovative contemporary dance company in Columbus

Rachel Nace Maynard
President of Inspiration to Movement Artistic Director of Oyo Dance Company
Ms. Rachel is the Director of the Dance Program at Inspiration to Movement, Inc. teaching Intermediate and Advanced classes and the Adult Program. She began her study of dance in 1982 teaching and choreographing at regional ballet companies for persons age 3 – adult since 1991.
CALENDAR
Classes, Performance and More... Coming Soon!
Latest news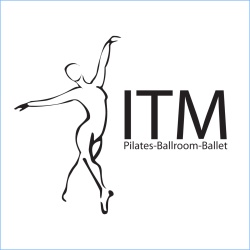 Join us on Sat, Jan 30, 2016, 5-7:30 pm for ITM's Grand Re-Opening Party!  Hors d'oeuvres, refreshments, dancing and performances.  Oyo Dance Company will present a preview to their upcoming show in the  DiverCity Project.
Debut performance November 2015.  A Choreopoem by Gamal Brown in partnership with Onyx Productions.
Previous
Next